"Everything about my life has improved since Boxing at Precision MMA.  I'm in better shape, made countless friends and gained discipline I never thought I would have. My Only Regret is I didn't start training years ago"
-John Joy, Precision Boxer
---
Do You Wish You Could Learn Boxing in the Hudson Valley?
Looking for more than health club "Boxercising", but nervous about starting at a hardcore gym in a bad area?

Authentic Boxing in the Hudson Valley is now a reality!
The Boxing program at Precision MMA is open to everyone – No experience necessary
Now you can try Boxing at Precision MMA in LaGrange, NY FREE for 30 Days
"Precision MMA is a great place with great teachers. If you want to box come to Precision, it's a nice spot in a good area with good coaches"
-Zuri Lawrence veteran of over 40 Professional fights
Precision MMA's Boxing Program is perfect for:
---
Fitness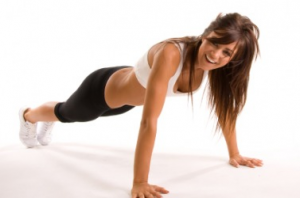 Our Boxing program is specifically designed to build strength and develop cardiovascular endurance.  Our members have completely changed their bodies and experienced incredible results - we've even had multiple boxers lose over 50 pounds! Don't believe us? Call us at 845-392-8495 to start your FREE trial and find out for yourself!
Competitors
The Boxers in the ring at Precision MMA have earned victories at all levels - from local amateur tournaments, to the golden gloves, to professional fighters.  Regardless of your goals, our elite staff can help you achieve your dreams.  If you've dreamed of stepping into the ring in front of roaring crowds, Precision's Boxing program is for you!
Recreation
Not a fighter? No Problem!  Many of our members train simply to enjoy the sweet science.  If you're just looking to have a good time and experience the thrill of Boxing you will be right at home at Precision MMA. Our boxing coaches are friendly toward people of all experience levels, and you'll be sure to fit in no matter what. No pressure!
Martial Artists
The boxing program at Precision MMA develops speed, balance, coordination and quickness that can help any athlete in any sport. If you are looking to become a complete martial artist you MUST train Boxing.  Every successful mixed martial artist has integrated boxing into their training regimen. For both sport fighting and self defense the Boxing program at Precision MMA will make you a better martial artist.
Precision Boxers Speak!
"I like Precision MMA because it's a good group of guys, the type of gym were you know everyone there has got your back. I've been in Boxing for 15 years and this is by far my favorite gym and the instruction is best I've ever had"
-Jon Russo
"This past year at Precision MMA I have lost 55 pounds! I am as strong as an ox, flexible as gumby and damn it I feel good. And to top it all off, I got some sweet skills, too! As of now I am under 10 pounds to my target weight of 225"
-Walt Terrell
"I have lost 55 pounds so far since coming here. It's a great place the students are eager to learn they are really nice and helpful. You meet new people every day, make new friends. It's a great place to come and work out or to learn self defense. Sign up at Precision! it's totally worth your money. It is the best thing that has ever happened to me"
- Tom Eck
"Joining Precision has easily been the best decision I have ever made in my life. The people here are easy going and friendly. If you want to learn just check out Precision – It's a great way to stay healthy fit and have a lot of fun"
- Garret Volpe
---
Hi, I'm Precision MMA owner Brian McLaughlin.  I began my boxing journey 10 years ago.  After being a fan of the sport my entire life I decided to lace up a pair of gloves and start training. I checked out every boxing gym I could find, often times driving over an hour each way in my quest to train with the best.  Unfortunately, I quickly realized I there were only two types of gyms.
The first was what I called "country club boxing".  These gyms had great facilities and friendly people, but the training was unrealistic and the coaches couldn't fight their way out of a wet paper bag.  I had dreams of one day stepping in the ring and it was obvious that these gyms couldn't get me where I wanted to be.
So I ventured into the hardcore boxing gyms hoping I could get on the right path.  These gyms had real fighters, but it was far from "beginner friendly".  Black eyes and knockouts were daily occurrences; new members were seen as fresh meat for seasoned boxers to feast upon. These gyms were often in the worst areas too. If somehow you managed to walk out of training in once piece there was a good chance your car had been broken into or your gym bag was "misplaced".
Fortunately, I found a knowledgeable trainer who shared my outlook and together we started a boxing program that would allow everyone in the Hudson Valley to learn boxing the right way.  At Precision MMA we have a structured fundamental program that guides beginners through the basics in a safe, fun and encouraging environment.  We also have high level sparring and technical work for those who want to one day test themselves in the ring. You can have a good time and train in a clean facility while keeping the training realistic and effective for the real world – in the ring or on the street.  You no longer have to choose the country club or the dungeon, Precision MMA gives you the best of both worlds.
I want to show you how our Boxing program can get you to your goals.  That's why I'm offering a FREE 30 Day Trial, when you come in you'll even get a 1 on 1 intro lesson where we'll give you a tour of the facility and find out exactly how we can help you reach your highest potential. We are also the only Boxing gym that offers a 30 Day Money Back Guarantee, you have nothing to lose and everything to gain. Give us a call at 845-392-8495 to get started today!
-Brian McLaughlin


---
Precision Member Vinny Fernandez compares his experience Boxing at Precision MMA to a reputable "fighter gym"
---
Head Instructor – Derrick Ohlhoff
"My goal is to take someone who has never trained before, someone the average person would never think could step in the ring, and turn them into the boxer everyone thought they couldn't be"
Derrick Ohlhoff began boxing over 15 years ago.  A staple of boxing in the Hudson Valley, Derrick is known throughout the region as one of the most knowledgeable trainers in the game.  As a competitor he is a veteran of over 30 fights and competed at the highest level in USA Boxing shows at the local, regional and national level.  As a trainer he has trained boxers from novice amateurs all the way up to elite professionals.
Career Highlights
-1999 New York State Golden Gloves Champion
-2000 New York State Golden Gloves Champion
-2008 Eastern New York State Regional Champion
-Sparring partner of WBO World Champion Brian Barbosa
-Trainer of Pro Heavyweight contender Zuri Lawrence
"A boy comes to me with a spark of interest, I feed the spark and it becomes a flame, I feed the flame and it becomes a fire, I feed the fire and it becomes a roaring blaze" – Cus D'Amato
You owe it to yourself to give our INCREDIBLE Offer a Try
You Get

FREE Technique Video

FREE Private Lesson with one of our World Class Instructors

FREE 30 Days of Training
This Offer Won't Last Long Call Today to Schedule Your Introductory Lesson
Precision MMA
845-392-8495
60 Firemen's Way
Poughkeepsie, NY 12603
I know what you're thinking…
"But There MUST Be a Catch"
There is no catch. We are hands down the leading mixed martial arts gym in The Hudson Valley. No tricks – just 30 Days Free to try it out If for any reason after 30 days you don't like our program, you can walk away with absolutely no obligation.
Give us a call at 845-392-8495
I want to make your free trial as easy as possible. Are you worried you may feel awkward trying your first beginner group class? Don't worry, before trying out any group classes, we are going to offer you a FREE Private Lesson. That way you will already have an idea of what to expect and feel more comfortable with the training.
And on top of that, we are also going to give you a FREE Video about our gym and some of our accomplishments. How about the equipment? You get to borrow it from us. There is literally nothing you have to buy or pay for in your 30 day free trial… and you can walk away from the free trial at anytime!
We are also the ONLY school to offer a
30 DAY IRON CLAD MONEY BACK GUARANTEE!

If after 30 days you tell us that you have not learned anything or seen any improvements we will give you your money back!
I can offer this because I am 100% positive that you will love our academy and never have to even think about using our money back guarantee.
Precision MMA
845-392-8495
60 Firemen's Way
Poughkeepsie, NY 12603